Why would anyone offer to work for free?
The answer is simple, people do business with those they know and trust. That's why I'd like to offer you 2 FREE Hours of technical support with zero strings attached. You see, I know that I am hands down the best at what I do, but I don't think it's fair for you to risk your money to find out. Giving you 2 hours of free computer support will let me demonstrate my expertise, earn your trust and give you chance to get to know me BEFORE you spend a dime.
Put that checkbook away!
If you are a small business owner with 5 or more PCs, I want to give you 2 free hours of computer support to help you solve any computer problem you are experiencing, or to…
Diagnose slow, unstable PC's.
Check your network's security against hacker attacks, theft, worms and viruses.
Scan and remove spyware and viruses.
Check your network's back-up system.
Diagnose any computer network problem you are experiencing.
Discuss a project or upgrade you are considering, or give you a second opinion on a quote you received.
Claim your 2 Free Hours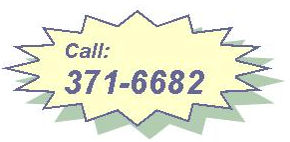 To secure your 2 FREE HOURS please call and we'll schedule your appointment. But you have to HURRY, as you can imagine I get many requests for the free hours, but I need to limit the offer to 5 per month.
About
Solutions for Small Business
Solutions for Small Business, LLC is a Wilkes-Barre based computer consulting and network management company with a passion to serve the needs of your business. Read more ...
---